Ping pong or table tennis, whatever name you prefer, is surely a great way to have fun. It's a thrilling game that makes feel the adrenaline flowing all over your body.
It's quite an exceptional feeling.
That's why everybody loves ping pong. What's there not to love.
I think what makes ping pong really SPECIAL is the fact that anyone can play it. No matter what your age is. No matter how skilled you are. No matter how your physical aptitude is. You're gonna love it.
In this post, you'll get to know more than you currently do about ping pong. At least that's what I hope so.
So, let's get down to it. Here are 10 fascinating facts about ping pong that EVERY FAN of this game should know by heart.
Hopefully, these ping pong facts will make you love this game more than you currently do. That's the whole point of this post.
Ping Pong Vs Table Tennis: What Is The Difference ?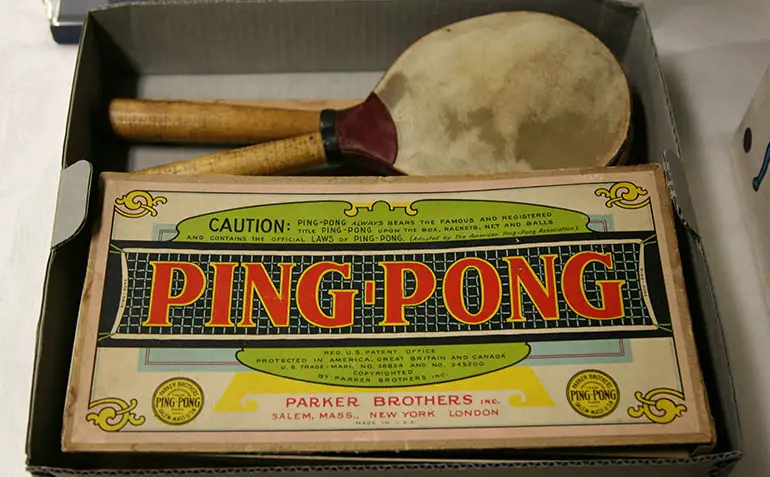 Today, for most people the words table tennis and ping pong refer to the same thing. However, that wasn't always true.
The first appearance of table tennis as we know it today was in the 1880s in England. There were many different manufacturers back then who were trying to create the best indoor version of Tennis.
At that time, various versions of the game were being sold in the market under different trademarks. Names such as whiff-whaff, flim-flam, punch ball, pim-pam and Ping Pong.
After Ping Pong game started to become popular, the owners of the trademark "Ping Pong" threaten to suit anyone who uses the name without using their equipment.
That's when the name "table tennis" was chosen. In 1901, the first international regulating entity of the game was founded under the name "Table Tennis Association". Afterwards, International Table Tennis Federation (ITTF) initiated in Berlin which is currently the governing body of all table tennis associations.
Long story short, ping pong and table tennis are two names for the same game.
Ever Heard of Ping Pong Diplomacy ? Here's What It Means..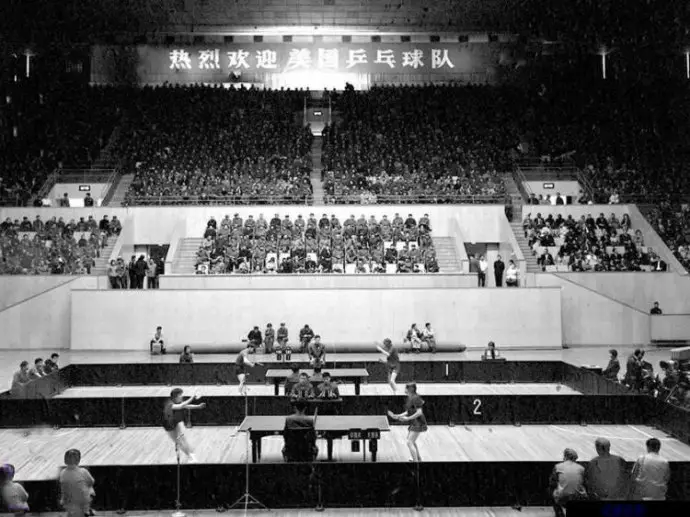 In general, sport has always been a way to connect different people from all over the world no matter their skin color, religion or points of view. That's the beauty of sport and its highest purpose.
Table tennis has a beautiful story in this regard.
In 1971, China has officially invited for the first time table tennis players from UK, United States, Canada and Columbia to a series of friendly matches. It was a HUGE thing at that time because relations between China and United States were tense.
In light of that unexpected event, media all over the world covered the story under the name of "ping pong diplomacy".
After this incident, political relations between China and USA started to soften up. In 1972, President Nixon visited China in order to develop collaboration between the two countries.
Happy ending, right ?
The Greatest Player In Ping Pong History Isn't Chinese. Surprising Right…?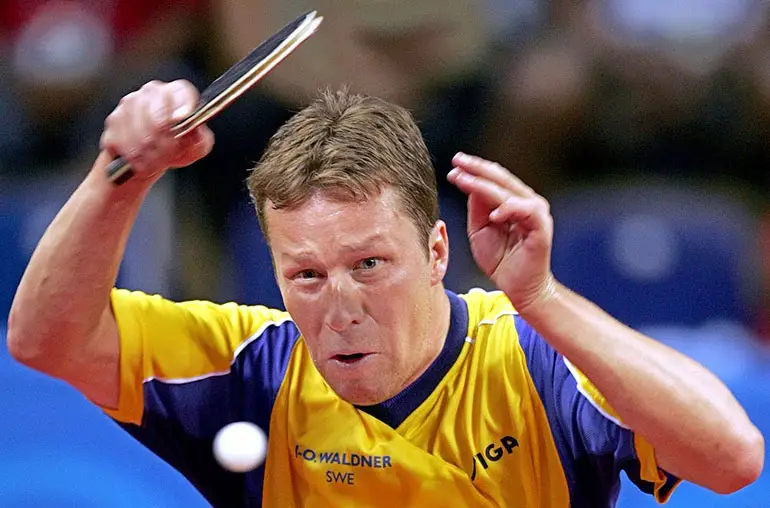 I guess it's a well known fact that Chinese players dominate ping pong. They have actually made it their national sport.
Statistically, they have won 98 of the 119 World Championship competitions that were organized during the last 35 years (since 1981). That's crazy right ? They've won 82.3% of the competitions.
However, the best player in history isn't Chinese. He's actually from Sweden. His name is Jan-Ove Waldner. They call him "The Mozart of Table Tennis". That's because he's so damn good. He won 16 World Championships medals alongside with a gold and silver medals in the Olympics.
I bet he's more popular in China then he is in his home country Sweden. Chinese love this guy.
They call him Lao Wa which means Old Waldner. The Swedish table tennis player has actually a restaurant in China. Check out what his story with Chinese in an article from NY Times:  A Swedish Face for China's Beloved Sport
Waldner announced his retirement earlier this year in February, 2016.
Surely some tears were shed that day in China.
Even At The Olympics…Ping Pong Is A Sport For All Ages
It was actually a lot of fun watching the Rio 2016 Olympics. Especially, table tennis competitions even though they were dominated again by the Chinese.
The Chinese domination is really starting to become boring in my opinion. I don't have anything against the Chinese. All I'm saying is that if this domination continues, nobody will be watching table tennis matches anymore because they already know the winner. At least that would be the case for the Olympics Games.
However, Rio 2016 had some interesting players participating in the table tennis competitions. They literally proved that table tennis is a game for everyone.
We'll start with the oldest player He Zhiwen who's 54 years old. Just him participating in the Olympics at that age is something not everybody can do.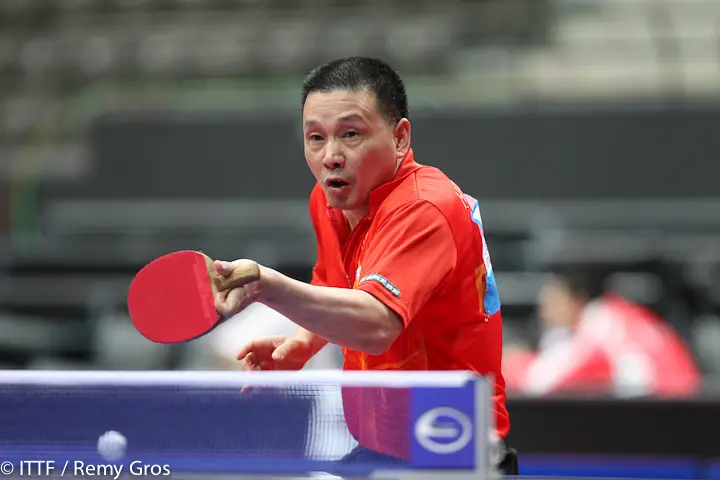 Also, we should mention the youngest female table tennis player who participated in Rio Competitions this summer. Her name is Adriana Diaz. She was 15 years old at the time of her participation. She's from Puerto Rico.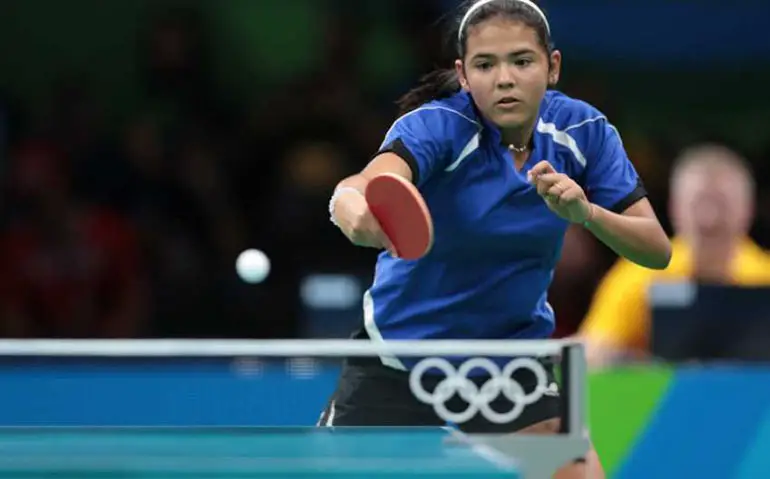 Our last player is the 16-year-old Kanak Jha from the United States. He was the youngest male player to ever qualify to the Olympics in table tennis history.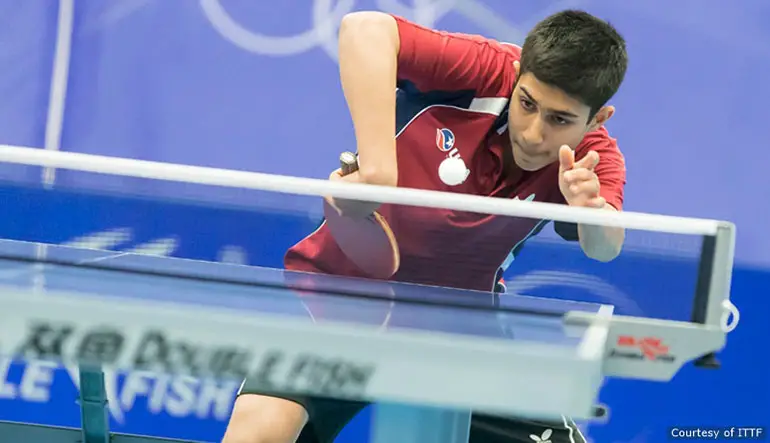 Table Tennis Is The Best Brain Sport…I'm Serious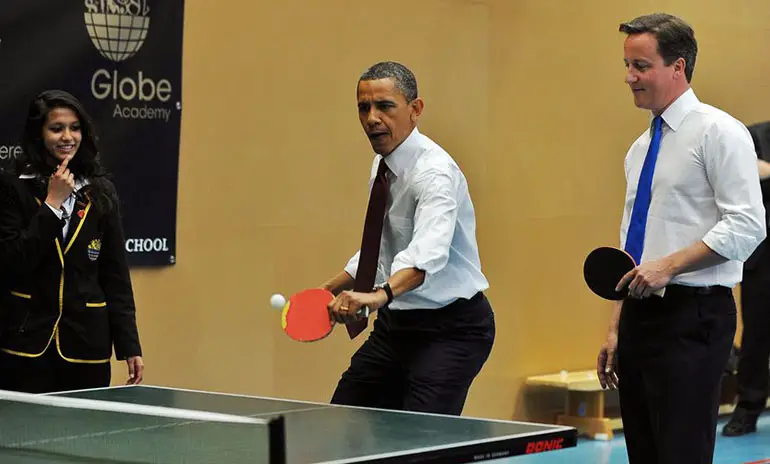 Playing ping pong activate more parts of your brain than any other sport on earth. That's scientifically proven.
I know that these days, media outlets are throwing on us endless amount of so called "scientific" studies which made us lose trust in similar articles. I get that. You're actually right to be skeptic about this.
However, this was really tested and proven by well known researchers from The American Museum of Natural History. They acknowledged that ping pong enhances activity in the primary motor cortex and cerebellum which are responsible for arm and hand movement.
You can check out whole article on ABC News: This Is Your Brain on Ping Pong
Doctors also recommend playing table tennis for elderly people who suffer from some mental diseases such as Alzheimer's and dementia.
One more thing, table tennis one of the best calorie-burning sports. You can easily burn between 200 and 350 calories per hour of play. Gone, just like that. You can even burn more than that depending on how active the game is.
This was actually noted from Weight Watchers: Here's the full article
Bottom line, ping pong keeps your body fit and at the same time keeps your brain young.
Your Turn…
These were the facts that I find most interesting about the beautiful game table tennis. I know there are many things I didn't mention in this article for various reasons. Most importantly, I didn't want to make this post longer than it should be.
Don't have a ping pong table at home ? Here's a FULL guide to help you pick the perfect table for you: Best Ping Pong Tables
Before you go, I'd be happy to hear from you below in the comments section if you know any other interesting facts that I should have included in this post.
Also, sharing this post with your lazy friend who thinks table tennis is stupid would be a great idea to piss him off. I'm just saying it would be a good idea.
One more thing…an interesting infographic to help you sharpen your table tennis skills
So, whether you are playing ping pong just for fun or if you participate in local competitions, I think you would love what I am about to share.
This infographic (courtesy of Killerspin) explains the shots you need to master, along with simple and more involved drills that will hone your skills and give your opponent something to think about with every shot you take.
In addition to the techniques described in the infographic, remember that table tennis is a sport, not a game.
As such, proper warmup and conditioning go a long way to making your game more solid, as well as helping to prevent injuries. Stretching and flexibility are very important in table tennis, so be sure to stretch for 10 – 15 minutes or more before starting the drills or a game.
Hope you find this useful.